Valentine's Day Tea Service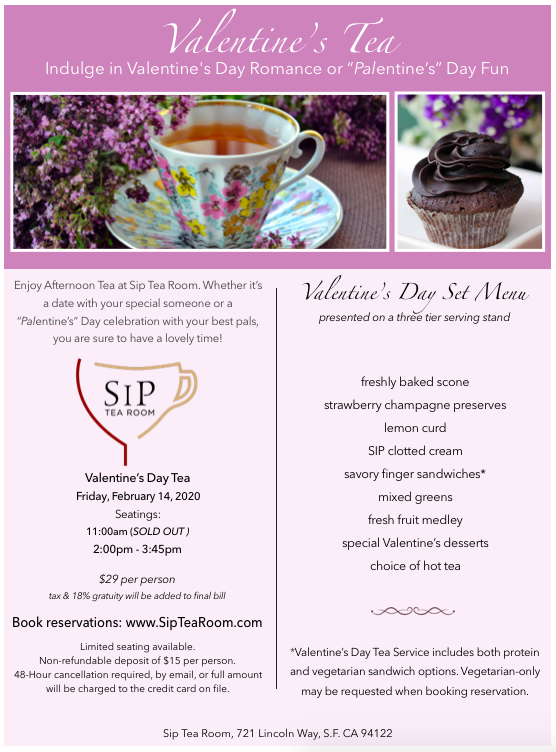 Enjoy Afternoon Tea at Sip Tea Room. Whether it's a date with your special someone or a "Palentine's" Day celebration with your best pals, you are sure to have a lovely time!
Menu includes freshly baked scones, strawberry champagne preserves, SIP clotted cream, a selection of savory finger sandwiches, mixed greens with vinaigrette dressing, fresh fruit medley, special desserts and a delicious pot of tea. Cost is $29 per person.