San Francisco's Tea House
A Modern Take on Traditional Afternoon Tea
When SIP opened during the summer of 2017, we appointed our most talented friends and family members to work alongside us. Overwhelming love and dedication created the warmhearted atmosphere that radiates within the tea room walls today. …
We believe that using the freshest, seasonal ingredients will produce nourishing, beautiful and delicious food. We buy locally where we can, and our food is handmade in SIP's kitchen – yes, the clotted cream, curds and preserves too! Tea is for everyone, and our goal is to create a warm, inclusive space. All are welcome here! We're proud that local neighbors visit regularly, and honored that vacationers include SIP as a destination spot before heading across the street to the iconic Golden Gate Park. Whether you have an hour or an afternoon to spare, we invite you to join us. – Shannon & The SIP Family
Happy communities begin with knowing your neighbors! Our little Tea Room has witnessed new friendships, and long-lost re-connections being made (a few love connections too!). SIP provides a familiar place for neighbors to connect through face-to-face conversations… just a nice cup of tea and a chat with friends.
Past neighborhood events include holiday sing-alongs; evenings with wine and live music; tea room mystery book clubs; art shows featuring Bay Area talent; featured movie nights; local cabaret shows and so much more.
Keep in touch. We'll put the kettle on!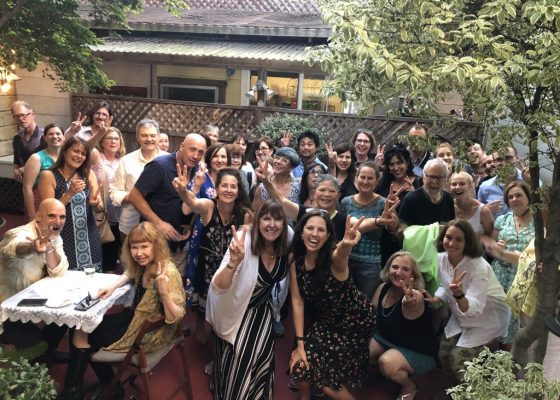 "Sip is the best restaurant for private parties in San Francisco! My friends and I had a wonderful time celebrating…"