Neighbors Monthly Tea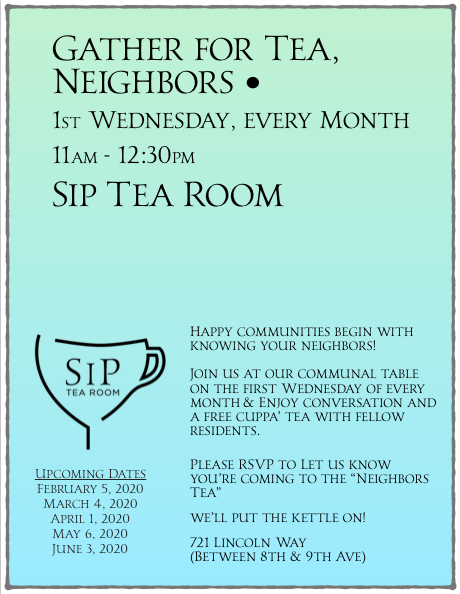 Happy communities begin with knowing your neighbors! Join us at our communal table on the first Wednesday of every month, from 11:00am-12:30pm. Enjoy friendly conversations and a free cuppa' tea with fellow San Francisco residents.
Our little Tea Room has witnessed new friendships and many long lost re-connections being made, so we extend this invitation to SF residents who are also interested in connecting through face-to-face conversations. No programs or obligations. Just stop in for a nice cup of tea and chat with new and old friends. Full food menu is available for purchase, if you arrive hungry.
Please make reservations 24-hours in advance by clicking the link below.